About Us
Company Profile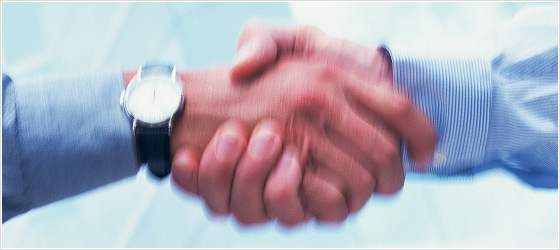 Fund Hub Connect was established in 2005 with the aim of helping Small and Medium Enterprises (SMEs) to make sound financial decisions. With the wide array of corporate financing facilities available, SMEs can benefit by knowing which facility suits their short and long term needs best. Fund Hub Connect adds value through our extensive network of bankers from both local and offshore financial institutions, who service customers in SME banking. Throughout the years, Fund Hub Connect assisted a multitude of companies from different industry to achieve the most optimum financing facilities based on their needs. Many of these companies belong to the group of SME 500 companies.
In tandem with changes in the market along with an understanding of SMEs' requirements, Fund Hub Connect now provides a one-stop consultancy in Business Financing, Business Accounting/Secretarial and Business Advisory services. With this integrated approach, we aim to facilitate SMEs to grow to a financially sound position to compete in this dynamic economy.
Alvin Lai
Business Advisory Manager (Trade Finance)
BSc (Hons) Management
Having served in operational and administrative roles in the public sector before moving into the private sector in 2000, Alvin has gained a sound understanding of SME operations by working in the manufacturing, trade and retail industries. With valuable insights into the needs of SMEs, Alvin founded Fund Hub Connect in 2005 to share his knowledge and help SMEs to grow financially. Today, Alvin has successfully assisted numerous SMEs, some distinguished and well-known SME 500 companies, with their financing requirements.
Kenny Tea
Business Advisory Manager (Accounting/Corporate Secretarial)
ACCA – CPA
Kenny joined the accounting division of Fund Hub Connect in 2007 with 6 years of prior experience in the Big 4 accounting firms. He has handled numerous assignments in accounting, M&A due diligence, and management consultancy from different industries, including manufacturing, retail, software, and not-for-profit companies. At Fund Hub Connect, Kenny provides accounting, taxation and corporate secretarial services to SMEs. He remains a dedicated professional committed to helping SMEs meet their financial and legal requirements. Kenny also lectures on a part-time basis at Singapore Polytechnic, specializing on Singapore Taxation and Financial Accounting.
Quick Links
Contact Us
Fund Hub Connect
Address: 64C Pagoda Street Singapore 059223
Telephone: +65 6225 9039
Fax: +65 6222 7690